2735 Bardstown Road, Louisville, KY 40205 | View Map
(502) 259-3000
Hours
Manager
Relationship Banker
| Branch Hours | Lobby | Drive Thru |
| --- | --- | --- |
| Monday - Thursday | 9:00 a.m. - 4:00 p.m. | 8:30 a.m. - 5:00 p.m. |
| Friday | 9:00 a.m. - 6:00 p.m. | 8:30 a.m. - 6:00 p.m. |
| Saturday | 9:00 a.m. - Noon | 9:00 a.m. - Noon |
Alex Campbell, Branch Manager
acampbell@fcbok.com | (502) 259-3001 | (502) 459-8108 Fax | NMLS 1285676
2735 Bardstown Rd, Louisville, KY 40205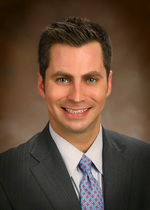 Assistant Vice President, and Banking Center Manager at our Strathmoor location – 2735 Bardstown Road.
Alex attended Centre College and received his BA and MBA degrees from Bellarmine University, where he continues to serve on the MBA Advisory Board.
Alex is proud to be a part of a growing local bank and to be a representative for the Louisville Independent Business Alliance. Drawing on his diverse business background and strong relationships in the community, he strives to provide customers with superior service by offering prompt, practical, and reliable answers to their banking needs.
As a banking center manager, Alex has access to all commercial and consumer lending resources of the Bank, as well as its deposit and savings products. He has particular experience with, and especially enjoys, facilitating mortgage transactions, that enable homebuyers realize their dreams of home ownership.
Stephen Gering, Relationship Banker
sgering@fcbok.com | (502) 259-3000 | (502) 459-8108 Fax | NMLS 657769
2735 Bardstown Road, Louisville, KY 40205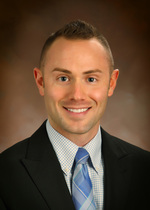 Stephen Gering is the Personal Banker at our Strathmoor branch.
Stephen grew up in the Strathmoor neighborhood, making him very knowledgeable of the area, as well as surrounding neighborhoods. He enjoys helping customers with all of their banking needs, but he especially enjoys the opportunity to see first time home buyers achieve their dream of owning their own home.