6512 Bardstown Road, Louisville, KY 40291 | View Map
(502) 891-3599
Hours
Manager
Relationship Banker
| Branch Hours | Lobby | Drive Thru |
| --- | --- | --- |
| Monday - Thursday | 9:00 a.m. - 4:00 p.m. | 8:30 a.m. - 5:00 p.m. |
| Friday | 9:00 a.m. - 6:00 p.m. | 8:30 a.m. - 6:00 p.m. |
| Saturday | 9:00 a.m. - Noon | 9:00 a.m. - Noon |
Tracy Frazier, Branch Manager
tfrazier@fcbok.com | (502) 891-3599 | (502) 231-2135 Fax | NMLS 1113875
6512 Bardstown Road, Louisville, KY 40291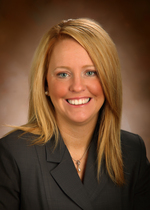 Tracy has been in banking for 14 years where she has specialized in retail banking, customer service, and personal and mortgage lending. She believes in providing her clients with excellent service while focusing on their individual banking needs.
Tracy is visible in the Fern Creek and Bullitt County communities where she is a member of the Fern Creek Chamber of Commerce and the Bullitt County Chamber of Commerce.
Sofia Jackson, Relationship Banker
sjackson@fcbok.com | (502) 891-3581 | (502) 231-2135 Fax
6512 Bardstown Road, Louisville, KY 40291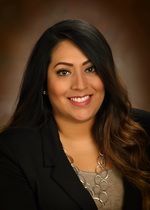 Sofia Jackson serves as Relationship Banker for First Capital Bank's Fern Creek Banking Center, located at 6512 Bardstown Road.
She was born in Hoboken, New Jersey, and was raised in Ecuador. She calls Louisville, Kentucky her home, after proudly serving in the United States Air Force. Sofia is an Iraqi War Veteran. She speaks English and Spanish fluently and is currently pursuing a Bachelor's degree in Finance.
With over 10 years of banking experience, Sofia is a qualified and resourceful relationship banker, who specializes in knowing the bank's variety of personal and business accounts, and offers her clients a choice of bank products and services that meet their needs.
Sofia believes that exceptional customer service is the key to earning a customer's trust and loyalty.