6512 Bardstown Road, Louisville, KY 40291 | View Map
(502) 891-3599
Hours
Manager
Personal Banker
| Branch Hours | Lobby | Drive Thru |
| --- | --- | --- |
| Monday - Thursday | 9:00 a.m. - 4:00 p.m. | 8:00 a.m. - 5:30 p.m. |
| Friday | 9:00 a.m. - 6:00 p.m. | 8:00 a.m. - 6:00 p.m. |
| Saturday | 9:00 a.m. - Noon | 9:00 a.m. - Noon |
Tracy Frazier, Branch Manager
tfrazier@fcbok.com | (502) 891-3599 | (502) 231-2135 Fax | NMLS 1113875
6512 Bardstown Road, Louisville, KY 40291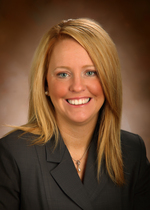 Tracy has been in banking for 14 years where she has specialized in retail banking, customer service, and personal and mortgage lending. She believes in providing her clients with excellent service while focusing on their individual banking needs.
Tracy is visible in the Fern Creek and Bullitt County communities where she is a member of the Fern Creek Chamber of Commerce and the Bullitt County Chamber of Commerce.
Amy Elmore, Personal Banker
aelmore@fcbok.com | (502) 891-3599 | (502) 231-2135 Fax | NMLS 993264
6512 Bardstown Road, Louisville, KY 40291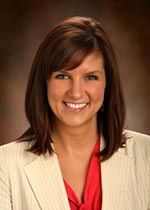 Amy Elmore is the Personal Banker at our Fern Creek branch.
Amy's banking career includes 4 years of experience in both personal banking and mortgage lending, as well as 5 years experience in real estate. She is a graduate of Murray State University with a Bachelor's degree in Marketing, and she is able to provide a full range of banking services to customers that are individual to their needs, while emphasizing exceptional customer service.