9306 Taylorsville Road, Louisville, KY 40299 | View Map
(502) 822-7070
Hours
Manager
Relationship Banker
Relationship Banker
| Branch Hours | Lobby | Drive Thru |
| --- | --- | --- |
| Monday - Thursday | 9:00 a.m. - 4:00 p.m. | 8:30 a.m. - 5:00 p.m. |
| Friday | 9:00 a.m. - 6:00 p.m. | 8:30 a.m. - 6:00 p.m. |
| Saturday | 9:00 a.m. - Noon | 9:00 a.m. - Noon |
Jim Tilford, VP, Branch Manager
jtilford@fcbok.com | (502) 822-7070 | (502) 267-5722 Fax | NMLS 657784
9306 Taylorsville Road, Louisville, KY 40299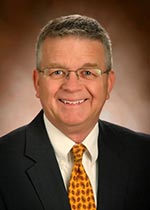 Jim Tilford is the Branch Manager at our Jeffersontown branch.
With over 40 years in the banking industry, Jim provides our customers with a world class lending experience. Since joining us in 2004, Jim has focused on mortgage, business development, and commercial lending.
After graduating from the University of Louisville with a major in Finance, Jim began his banking career in 1968. Jim has, throughout his career, managed loan portfolios as large as $50 million.
Jim is active in his community, serving as a member of the Jeffersontown Chamber of Commerce (serving as Chairman in 2000), St. Matthews Area Chamber of Commerce, Highlands Commerce Guild, and Louisville Economic Chamber of Commerce.
Barb Spratt, Relationship Banker
bspratt@fcbok.com | (502) 822-7070 | (502) 267-5722 Fax | NMLS 657782
9306 Taylorsville Road, Louisville, KY 40299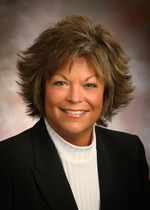 Barb Spratt is the Relationship Banker at our Jeffersontown branch.
Barb has been in banking since 1978 with experience as a Teller, Customer Service Representative and Assistant Manager. From 2002 until 2007 she worked as a Loan Originator and Processor for our Mortgage company. This experience has given her a broad range of knowledge and expertise in both retail banking and consumer and mortgage lending. She prides herself on excellent customer service and appreciates being able to develop a "one on one" relationship with her customers, something she feels only a local bank can offer!
Suzy Hepke, Relationship Banker
shepke@fcbok.com | (502) 822-7062 | (502) 267-5722 Fax
9306 Taylorsville Road, Louisville, KY 40299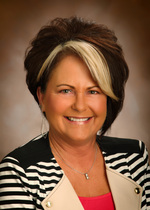 Suzy Hepke is a Cleveland, Ohio native, but is proud to call Louisville her home. She began her banking career with First Capital Bank of Kentucky in 2013 as a Customer Service Representative, and currently serves the Jeffersontown community as a Relationship Banker.
With over 15 years of customer service experience, Suzy takes pride in her ability to listen to her customers, identify their needs, and offer the bank products and services that fulfill their personal requirements. She recognizes the importance of building relationships with her clients, and she appreciates the opportunity to do so.
Suzy believes that developing and building personal relationships and the ability to match her customers' needs with appropriate bank products are value-added offerings that set First Capital Bank of Kentucky apart from other local banks.