2862 Frankfort Avenue, Louisville, KY 40206 |

View Map
(502) 894-2380
Hours
Manager
Relationship Banker
| Branch Hours | Lobby | Drive Thru |
| --- | --- | --- |
| Monday - Thursday | 9:00 a.m. - 4:00 p.m. | 8:30 a.m. - 5:00 p.m. |
| Friday | 9:00 a.m. - 6:00 p.m. | 8:30 a.m. - 6:00 p.m. |
| Saturday | 9:00 a.m. - Noon | 9:00 a.m. - Noon |
Tyler Ochs, Branch Manager / Business Development Officer
tochs@fcbok.com | (502) 894-2382 | (502) 459-8108 Fax | NMLS 913061
2862 Frankfort Avenue, Louisville, KY 40206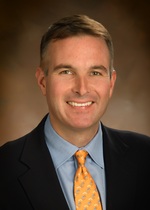 Tyler Ochs is the Branch Manager and Business Development Officer at our Crescent Hill Branch located at 2862 Frankfort Avenue.
A Louisville native, Tyler worked in the insurance business for 11 years and built a book of business from the ground up before making a career change into banking. Tyler enjoys developing and nurturing both personal and business account relationships, and he believes in a 'client first' culture that places a premium on excellent customer service, which is the substance that fuels First Capital Bank of Kentucky.
Tyler is a 2001 graduate of The College of Charleston and holds a degree in Corporate Communications. He has volunteered his time with the Board of Directors of Best Buddies Kentucky and also assists with the Board of Directors of University of Kentucky's Young Alumni Association of Greater Louisville.
Leisa Baechler, Relationship Banker
lbaechler@fcbok.com | (502) 894-2380 | (502) 893-8515 Fax | NMLS 657765
2862 Frankfort Avenue, Louisville, KY 40206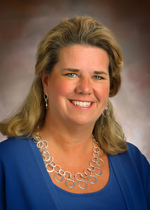 Leisa Baechler is the Relationship Banker at our Frankfort Avenue branch.
Leisa has over 25 years of experience in her banking career. She specializes in retail banking, including personal and mortgage lending. She believes in providing her clients with excellent service while focusing on their individual banking needs.
Leisa graduated from Sacred Heart Academy. She is visible in the area where she volunteers at St. Albert the Great, St. Matthews Episcopal, Sacred Heart Academy, and Trinity High School.