13704 Shelbyville Road, Louisville, KY 40245 | View Map
(502) 891-0100
Hours
Manager
Bus. Dev. Officer
Relationship Banker
| Branch Hours | Lobby | Drive Thru |
| --- | --- | --- |
| Monday - Thursday | 9:00 a.m. - 4:00 p.m. | 8:30 a.m. - 5:00 p.m. |
| Friday | 9:00 a.m. - 6:00 p.m. | 8:30 a.m. - 6:00 p.m. |
| Saturday | 9:00 a.m. - Noon | 9:00 a.m. - Noon |
Jennifer Mattingly, Branch Manager
jmattingly@fcbok.com | (502) 891-0100 | (502) 244-5475 Fax | NMLS 437228
13704 Shelbyville Road, Louisville, KY 40245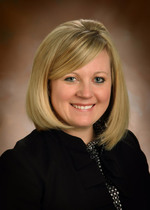 Jennifer Mattingly is a highly regarded financial services professional who joined First Capital Bank of Kentucky in February, 2014, as Branch Manager of the Middletown Branch. Prior to this appointment, Jennifer served Louisville-area customers at another financial institution, where she held positions of Banking Officer and Operations Manager. In addition to her experience and organizational skills, she brings with her a passion for extending exceptional customer service to her clients. She takes pride in developing an understanding of each client's need, her goal being to build trusting relationships and assist them with achieving their financial goals.
A Louisville native, Jennifer attended University of Louisville and Spalding University, where she majored in Marketing, and she resides in Louisville with her family.
Jennifer is visible in the local community where she has volunteered for Junior Achievement, Fund for the Arts, and Metro United Way.
Kirk Esarey, Business Development Officer
kesarey@fcbok.com | (502) 891-0100 | (502) 244-5475 Fax | NMLS 419152
13704 Shelbyville Road, Louisville, KY 40245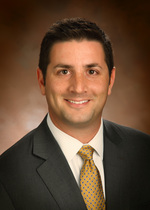 Kirk Esarey is the Business Development Officer at our Middletown branch.
He has over 7 years of experience and an in-depth knowledge of the mortgage industry, where he has specialized in secondary market and portfolio lending during his career. He believes that his ability to provide excellent service and focus on individual needs of his customers has resulted in his successful customer base.
Kirk is a graduate of St. Xavier High School and University of Kentucky.
Gammon Wood, Relationship Banker
gwood@fcbok.com | (502) 891-2114 | (502) 244-5475 Fax | NMLS 434714
13704 Shelbyville Road, Louisville, KY 40245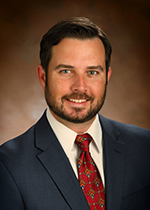 Gammon Wood serves as Relationship Banker for First Capital Bank's Middletown Branch, located at 13704 Shelbyville Road.
He was born and raised in Louisville, Kentucky and is a Trinity High School graduate. He also attended the University of Kentucky.
Gammon began his banking career in 2005 as a customer service representative. Since that time, he has grown both personally and professionally by serving many customers. He enjoys assisting customers with their personal and business accounts, and making recommendations based on the customer's needs.